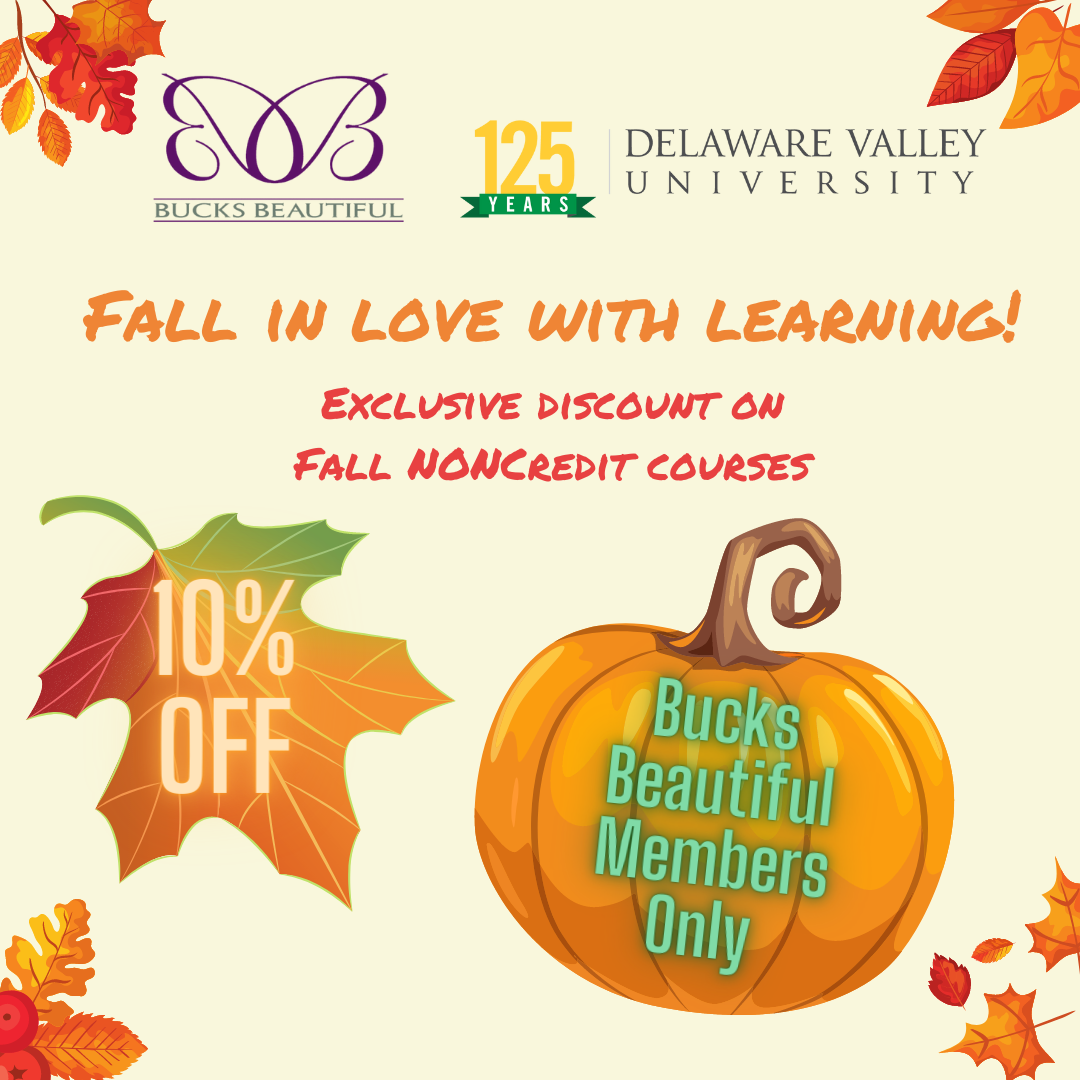 New Membership Benefit!
We're pleased to offer our Members an exclusive 10% discount for Delaware Valley University Fall Community Courses.  Topics include a Fall Floral Design Workshop Series, Exploring Bucks County Architecture, Water Color Step-by-Step and Plant Breeding for the Home Gardener. Click here for more information.   
* Become a Bucks Beautiful Member *
to receive select community discounts, free tickets plus early access to the 2022 Kitchen & Garden Tour.  
Click to enroll online, or print an application to mail.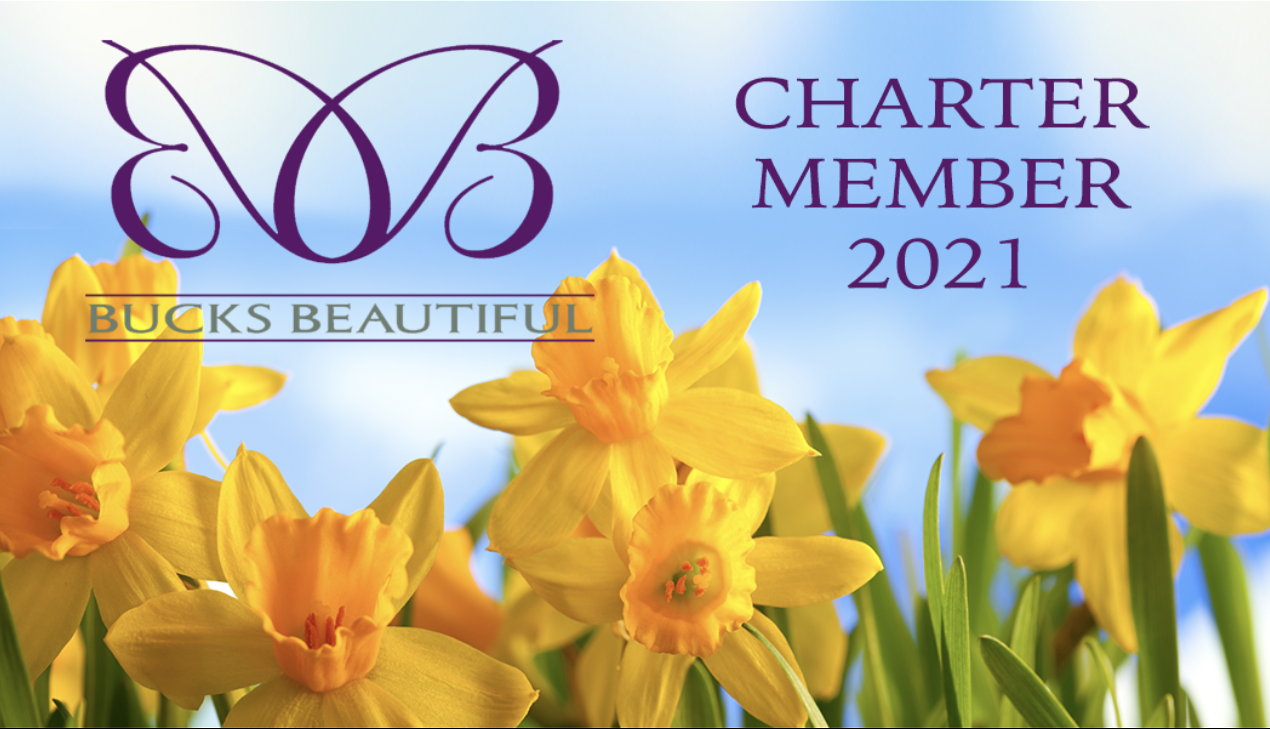 Bucks Beautiful
85 E. State Street
Doylestown, PA 18901
P: 215-340-3639 
F: 215-345-4324

Bucks Beautiful
85 E. Statetreet
Doylestown, PA 18901
P: 215-340-3639
F: 215-345-4324
Email:

[email protected]