Thank you for your Generosity!    

We're grateful to our supporters who raised $2010 on May 5-6th through our #GivingTuesdayNow campaign.  Your generosity brings us to a total of $12,010 donated towards our goal of $20,000!  If you missed #GivingTuesdayNow it's not too late to make an impact:
GIVE.  Click here to donate now.  These funds will allow us to continue our commitments for community beautification and educational projects.    
FOLLOW.  Please follow us on Facebook, Instagram or Twitter and invite your friends to do the same to keep our mission alive. 
10,000 Daffodils Honoring Community Heroes and Loved Ones 

This fall we will plant 10,000

Bulbs for Bucks

Daffodils in honor of healthcare employees, first responders, essential workers and loved ones.  If you would like to donate bulbs in tribute to your hero, or in memory of a loved one, please click here .  
Bulbs for Bucks Daffodil Photo Contest!

Congratulations to our contest winners Peg Deschamps Turley, Michael Brooks and Rachel Rothman!  Each will be awarded two tickets to our next Kitchen & Garden Tour, plus our Deneen Stoneware Daffodil Mug.  Thank you to all who participated.  Your lovely entries provided cheer and virtual beauty during this unprecedented time.   

Click to learn more about our

 Bulbs for Bucks 

Program

.
Local Landscaper's Pledge to RePlant Bucks

Colin Slota, owner of Slota's Property Maintenance in Holland, PA, has stepped up to pledge for every ten trees sold/planted for clients, he will donate a tree through RePlant Bucks.  The trees will be a native species that is balled in burlap or in a 15-gallon container. He will include a gator bag (a slow drip watering system) and provide free installation in an approved location. Slota, a local landscaper who has already donated countless volunteer hours to the community states, "I hope to harness this pledge to ultimately plant many trees for this awesome organization. I'm optimistic that this initiative will inspire other people and landscapers to make contributions to help grow and bring more awareness to this nonprofit.  Let's keep Bucks Beautiful!" 
To learn more about the Slota Pledge or to schedule a free consultation please visit

www.slotaspropertymaintenance.com.
RePlant Bucks has a goal of planting 10,000 trees in locations throughout Bucks County hard hit by the devastation of insects, disease and storm damage.
To learn more visit our program page.  Contribute to the cause by clicking here and select RePlant Bucks.
We proudly co-sponsored Pop Up Parks in Doylestown and New Britain for PARK(ing) Day for People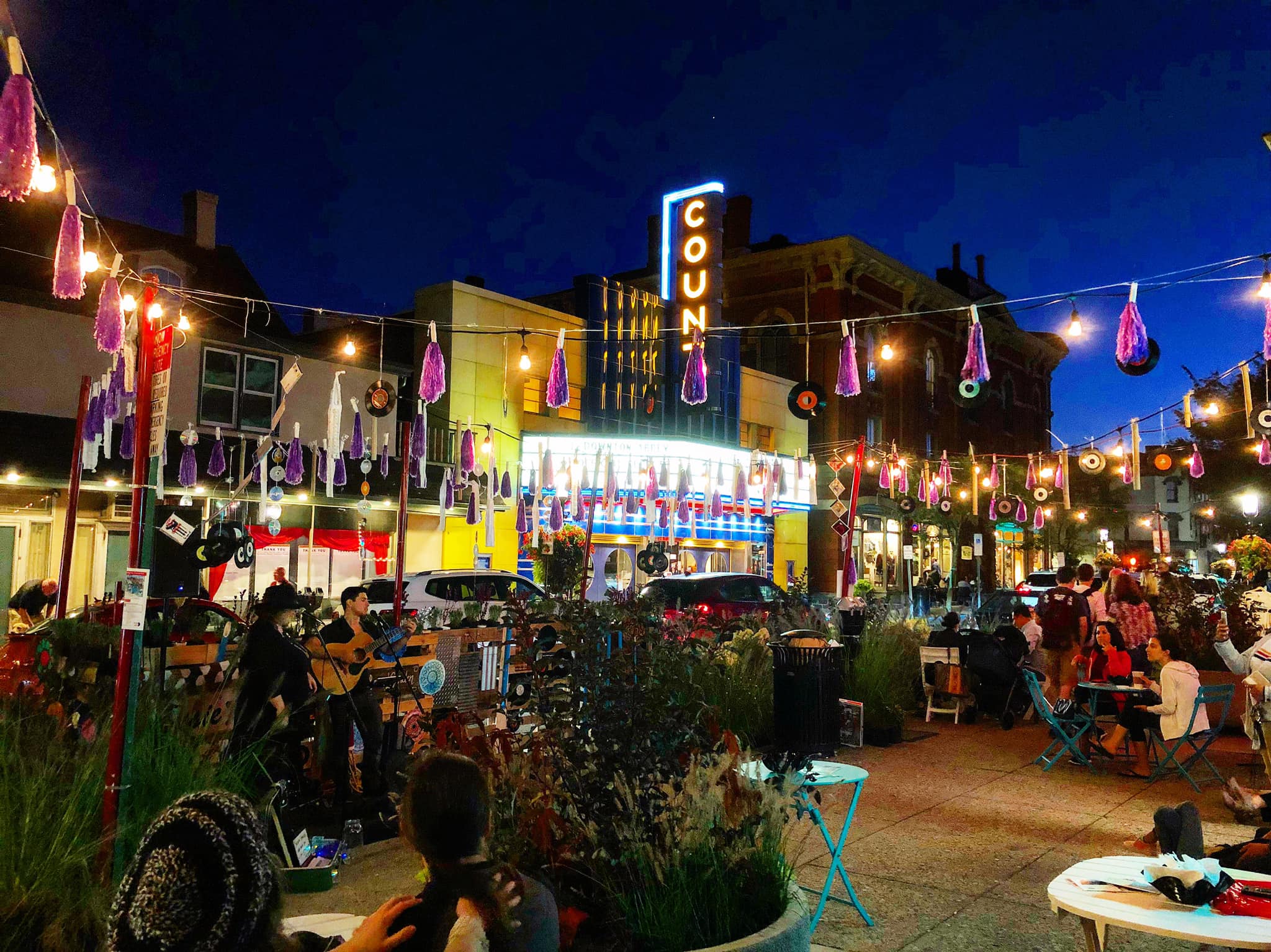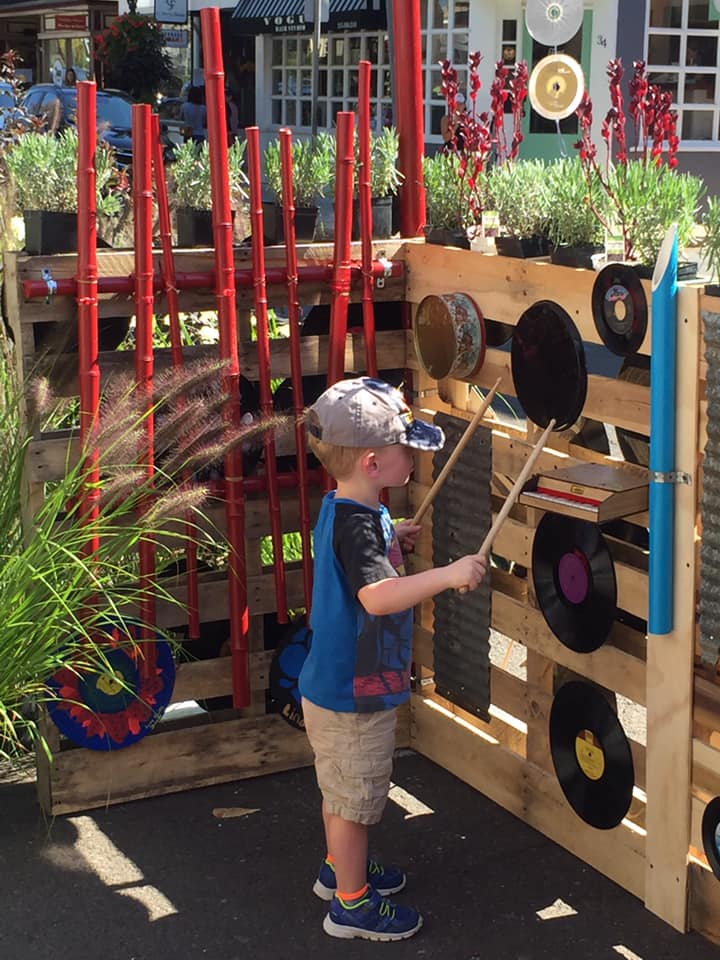 Each unique stoneware mug represents one of our Programs: Spring Fling, Bulbs for Bucks, Kitchen & Garden, Education and RePlant Bucks. They make great gifts; buy individually or as a set.  Order Online or call Susan at 215-340-3639.
It all began decades ago with the seed of an idea…and for that seed to continue to grow, we need YOUR support!  We're very grateful to the community for aiding our mission to preserve and enhance our local landscape.  Your endorsement has enabled Bucks Beautiful to flourish to include the following programs and events:
Replant Bucks – It's heartbreaking to witness recent devastating effects of disease and invasive insects, such as the Spotted Lanternfly and the Emerald Ash Borer, on the tree canopy in Bucks County.  Through Replant Bucks, we are committed to lead the way in facilitating the reforestation of our communities and working with other local organizations in their efforts to replant.
Bulbs for Bucks – Over 1.5 million daffodils planted throughout Bucks County.  We're especially proud to have blooming daffodils honoring our fallen veterans at Washington Crossing Memorial Cemetery, the Chalfont Cemetery and the Pearl S. Buck House, as well as celebrating 100 years of scouting in Sellersville's Lenape Park.
Maintain Bucks County Public Gardens – Provide support for the maintenance of local gardens such as those at the YMCA, Delaware Valley University and CB West High School.
Pop-up Parks – Bringing public awareness to the need for more green space in our urban areas with the wonderfully successful pop-up parks.
Kitchen & Garden Tour – Our annual fundraising event showcasing the work of local builders, landscapers and homeowners who help create beautiful Bucks County homes and gardens.
Community Garden Grants – Since 1991 we have been providing grants for the development of community gardens throughout Bucks County.
Educational Seminars – We continue to partner with Delaware Valley University to mount our popular spring and fall gardening community educational lecture series.
Horticultural Scholarships – Bucks Beautiful is committed to educating our youth, offering scholarships to students majoring in horticultural related fields.
As a 501(c)3 non-profit organization, we ask you to please join us in bringing an even bigger Bucks Beautiful presence to our community with your tax-deductible contribution. Your continued support means the world to us, and we look forward to showing you how!  Visit our secure online contribution page to Donate Today! Or, make your gift by mail by sending your check to: Bucks Beautiful, 85 E. State Street, Doylestown, PA 18901.
THANK YOU FOR YOUR SUPPORT!  All contributions are tax deductible to the fullest extent allowed by law. Bucks Beautiful is a 501(c)(3) Corporation. Bucks Beautiful tax id #: 23-2657994. The official registration and financial information may be obtained from the Pennsylvania Department of State by calling toll-free within Pennsylvania by calling 1.800.732.0999. Registration does not imply endorsement.
Bucks Beautiful
85 E. State Street, Doylestown, PA 18901
Tel: 215-340-3639 Fax: 215-345-4324
E-mail: info@bucksbeautiful.org