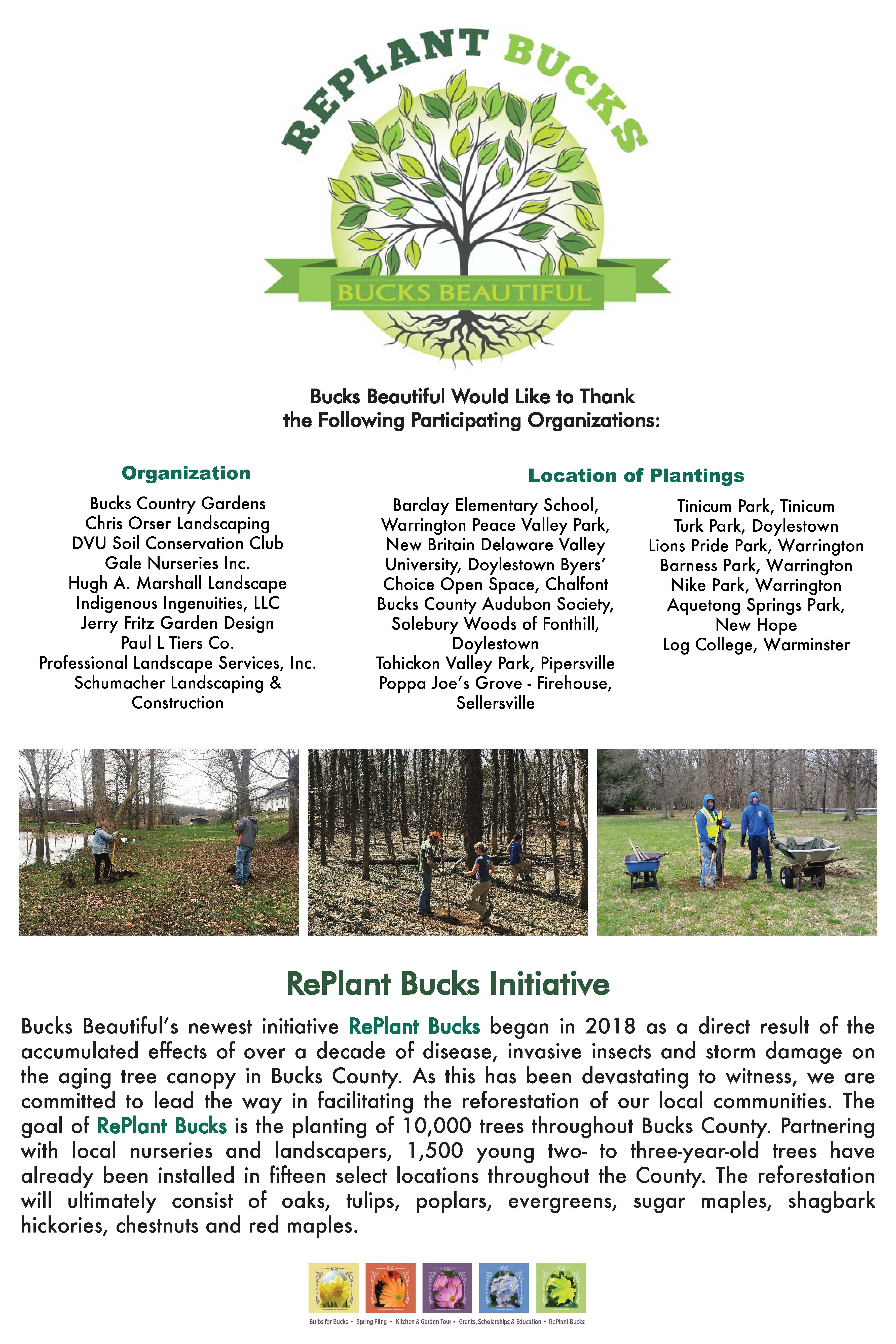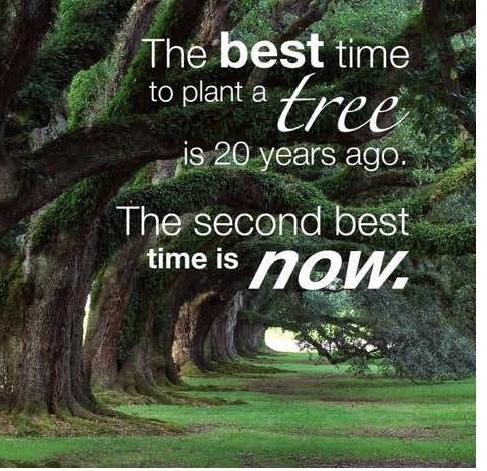 If you would like to learn more about this important project, please view the links below at:
 In the News – Our Tree Canopy.
If you are a local landscape firm interested in this community project, please contact us.
If you are a potential donor, please support us.
We'd love to have you be a part of RePlant Bucks!
In 2014 the Pennsylvania Department of Conservation and Natural Resources reported that ash forests in Pennsylvania had been reduced by 12%. Andrew Liebhold, a research entomologist with the United States Forest Service said, "Ninety-nine percent of the ashes in North America are probably going to die." And, it can take as little as two years for the ash borer to kill a tree. This loss of Ash trees has been most dramatic in our public parks, where ash is a major species.
Invasive Insects Affecting our Trees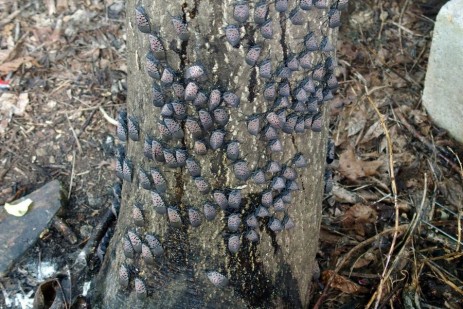 Photo – Spotted Lanternfly Adults – source: PSU

The Spotted Lanternfly is a threat to several important crops including grapes, peaches and timber trees.  Every landowner who effectively uses control measures will help to reduce the potential for this insect to spread to new territory.  As of August 22, 2016 confirmed populations of the spotted lanternfly are known to exist in numerous locations in PA, including Bucks County.  Click below to learn how to stop this destructive pest.
The Emerald Ash Borer has killed more than 40 million ash trees in over 28 United States.  In June 2007 the first confirmed detection in PA  was in Cranberry Township in Butler County and Marshall Township in Allegheny County.  It has now been detected in 62 counties in PA.
In the News – Our Tree Canopy
Insect Infected Trees Come Down at Aquetong Spring in

Solebury

 
Emerald Ash Borer Presentation in Tinicum
Newtown Township – The walking trails at the Clark Nature Center are closed to the public due to the presence of Emerald Ash Borer and its effects.
Nockamixon State Park, Quakertown – – Park issues firewood collection permits to collect wood from timber salvage