Recently the accumulated effects of disease and invasive insects on the tree canopy in Bucks County has been devastating to witness.  Bucks Beautiful is committed to lead the way in facilitating the reforestation of our local communities and working and working with other local organizations in their efforts to replant.
More information will be forthcoming on Replant Bucks, our newest initiative.  Please contact Bucks Beautiful if you would like to sponsor or become involved.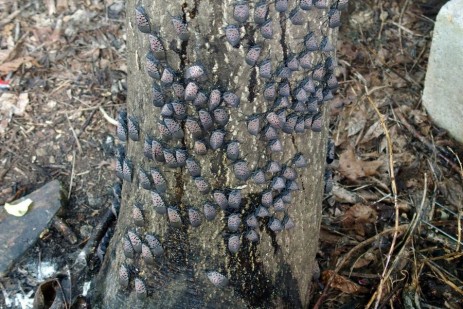 The Spotted Lanternfly is a potential threat to several important crops including grapes, peaches and timber trees. Many sites within the infested area have high populations of spotted lanternflies. Every landowner who effectively uses control measures will help to reduce the potential for this insect to spread to new territory.  As of August 22, 2016 confirmed populations of the spotted lanternfly are known to exist in numerous locations in PA, including Milford Township and Trumbauersville Borough in Bucks County.
Source:  https://extension.psu.edu/what-to-do-if-you-find-spotted-lanternfly