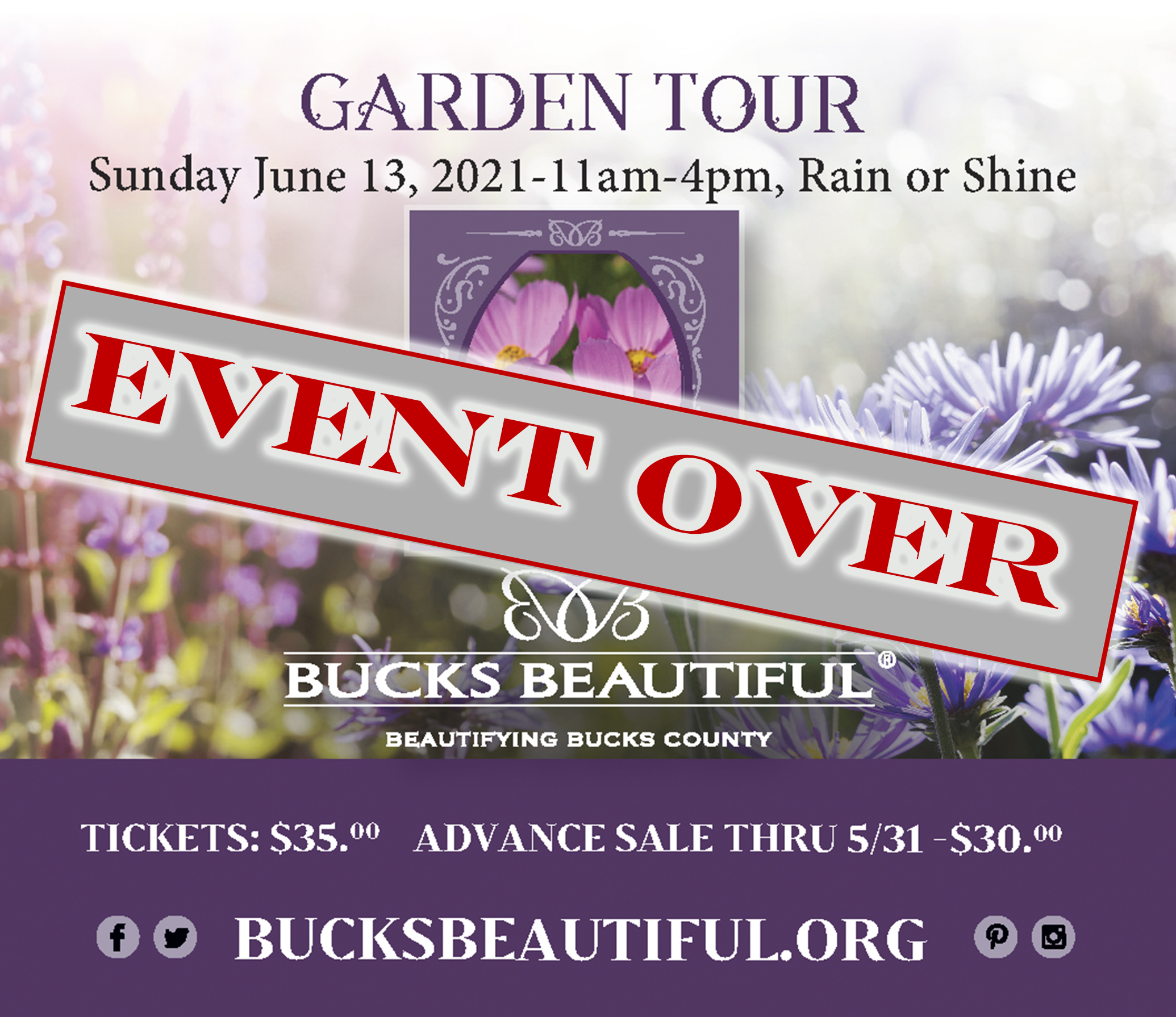 We missed the garden tour as much as you did last year!  Join us as we celebrate our 26th year to visit seven hidden jewels.  Wear comfortable shoes on this tour throughout Doylestown's charming streets as four gardens are walking distance from one another and three are a short drive from town.   
The inspiring mix of gardens range from a quaint cottage to a historic estate.  Bucks County Master Gardeners will offer expertise as you peruse specimen trees, beloved perennials, colorful annuals, container succulents, ponds, water features, and vegetable gardens so popular these days.  Most properties feature dining areas that will be adorned with fresh flower arrangements courtesy of our generous local florists.  
Brett King, a certified remodeler, and his client, have invited us to view a recent estate renovation and to stroll the expansive landscaped property.  This is a rare opportunity to walk through this residence and will be a special addition to the tour.
Included with your ticket purchase is a booklet with maps, photos and descriptions of each garden, plus a garden bag filled with fun gifts for the first 400 guests.  Shutter bugs are welcome to click away to take home some inspiration.